Baron's War
Barony of Dragonsspine, Outlands
August 2-5, 2002
As many of you have not had the opportunity to meet your sister, HE Ophelia Mulryan. I thought I would post some pictures of the German Beer Tavern that she hosted at our event this past weekend. It was a huge success. Many people remarked how it was reminiscent of the Outlands of 15+ years ago. I heard someone comment on Sunday, how it had been many years, since they had seen that amount of drunken debauchery.
There was also a Risque Garb Contest held on Saturday night hosted by Duchess Mikulena. There aren't any photos from that, but yours truly (Bruno) won for best Male, for my Bondage Kilt, complete with Sheep slaves. I'll post some pictures when I get some.
Anyways, on to the pictures . . .
Here's Ophelia, busting out all over.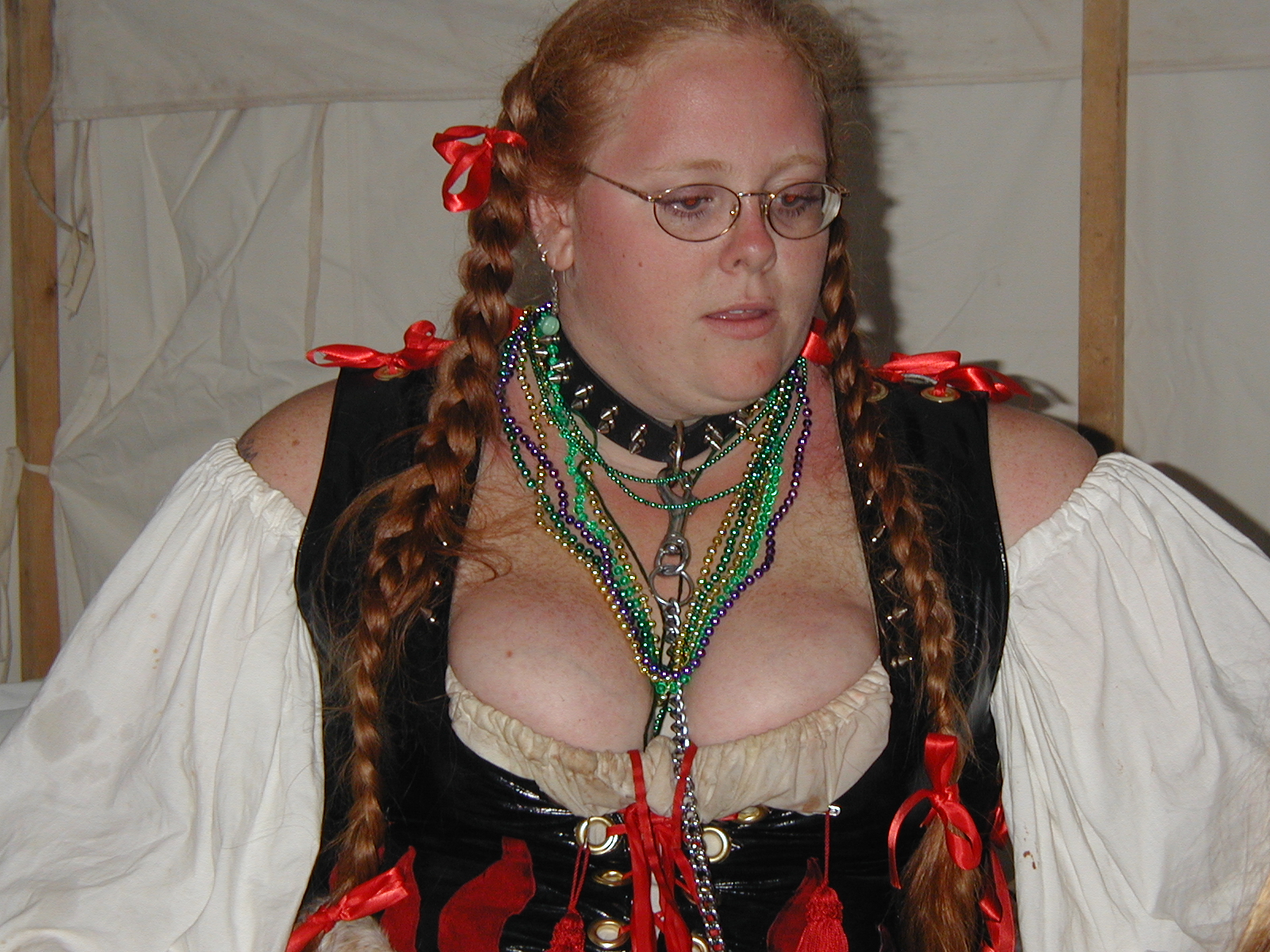 On the right is Rowan, a friend of Ophelia's from Drachenwald. She's thinking of taking her as a daughter.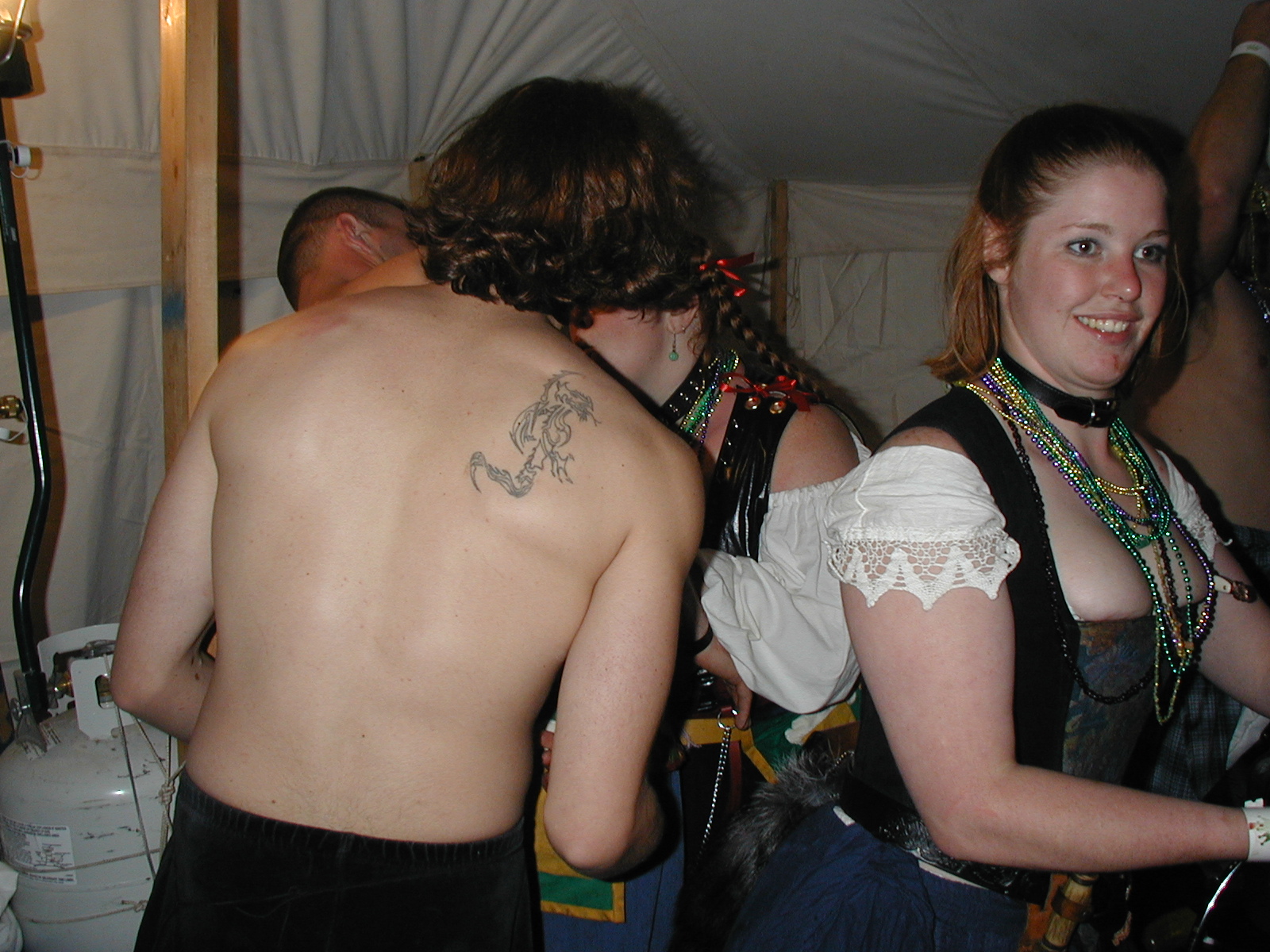 Here are Ophelia and Rowan doing the "Pickle Trick." Ophelia is known in the Barony for a class she teaches using a pickle. Yes, the class is what you're thinking.
The conclusion of the "Pickle Trick." On the far left is Ophelia's lord, Arland. At the bottom is Rowan's significant other Artemis. Ophelia is trying to break him in as a puppy. On the right, horny as ever, Duke Maelgwyn.
Despite not drinking, His Majesty Bela, was right in the thick of things and having a grand time.
Perhaps the Amazons will make a comeback in the Outlands!